Folk (Hampstead Downstairs)
Plays about rural life are still less common than explorations of urban experiences but Barney Norris is one playwright who has explored living in the country and Nell Leyshon is another. Leyshon's latest is set in Somerset, close to the village where she was brought up, and tells of an encounter in 1903 between the elderly Louie Hooper who has been passed down over 300 songs from her mother. But this quiet rural life is shattered by the arrival of composer Cecil Sharp, down from London and determined to transcribe all of Hooper's songs to keep the folk tradition alive. But who owns these songs, and is Sharp the right custodian of songs that sprang from the mud and the labour in the fields in all weathers?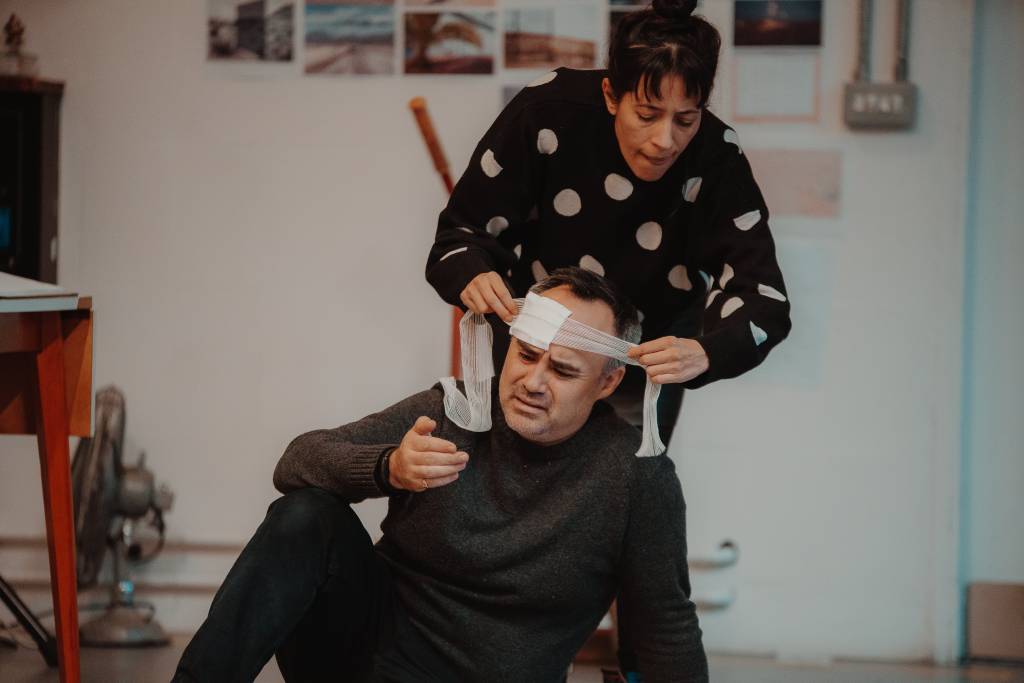 Rehearsal image from A Fight Against… (Una Lucha Contra…) Photo by Isha Shah
A Fight Against (Royal Court Upstairs)
In Peru there is a woman who won't stop dancing; in Mexico, a hangman holds his rope, and in Chile there is a university teacher. These and other characters from across the Americas are brought together on stage in Pablo Manzi's play, which considers the nature of violence and what we mean by community. Written on attachment to the Royal Court the play brings the work of the Chilean playwright to a UK audience for the first time.
Little Prince (The Place)
Matthew Bourne's delightful and bittersweet Nutcracker! offers a delicious dance treat over at Sadler's Wells, and I'd highly recommend it. But if you are looking for something on a smaller scale which is very definitely aimed at a family audience then you won't go wrong with Protein's Dance's inventive take on Antoine de Saint-Exupery's story about an inquisitive Little Prince who sets off to explore the universe and has some unexpected encounters. If you and your kids enjoyed Arthur Pita's The Little Match Girl you will also fall for this whimsical story that premiered at the Place in 2019 where it charmed critics and audiences.
Cover image from Folk at Hampstead Theatre.