Dear Liam,
Everyone has different ideas what constitutes risk. Great Aunt Cecily reckons that travelling by bicycle is safer than public transport at the moment and you might agree but only if you had never seen the menace to herself and others that Great Aunt Cecily is on a bicycle. It is true that a great deal of London theatre looks the same as it did prior to Covid but producing is always a risk and producing during a pandemic is even more so. The arrival of Omicron and isolation rules is tricky for theatre and already one major show—Moulin Rouge—has been hit, forcing the cancellation of preview performances. The costs of that will be substantial.
It's perhaps not surprising that producers are not piling on the artistic risks. There is a strong argument that popular forms of entertainment thrive after societies have been through trauma: think about burlesque in the US following the Great Depression. The return next year of Anything Goes at the Barbican or the decision to programme Legally Blonde at the Open Air in Regent's Park next summer suggest that still holds true. People want to have fun and there is nothing wrong with that at all. Now may not the moment to put Live Art in the London Palladium rather than Pantoland. Although you might argue that pantomime format is by its very nature full of subversion and innovation.
I reckon that real risk in the theatre is rare. I'm with Forced Entertainment's Tim Etchells, who once wrote a brilliant essay about risk in which he suggested that genuine risk only happens when come when an artist is genuinely invested in what they are doing on stage to a point of genuine exposure. He definitely didn't mean the artist had to take off their clothes but rather strip themselves bare in other ways. When we see that, we are exposed too. Wounded sometimes.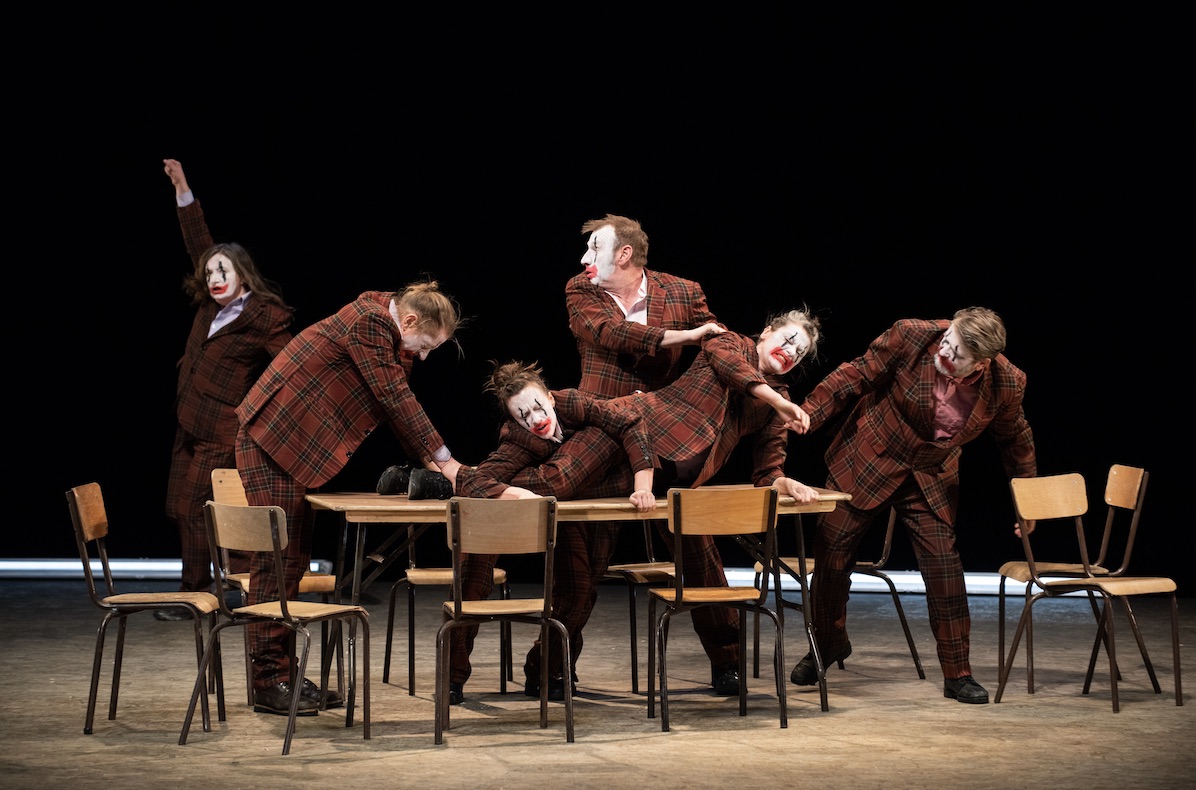 Image from Forced Entertainment's Out of Order in 2019. Photo by Hugo Glendinning.
The idea that West End theatre was suddenly going to spring back from the pandemic full of radical new writing and ground-breaking productions was always a far-fetched one. But goodness there is so much to look forward to from Marianne Elliott's revival of Mike Bartlett's Cock at the Ambassadors to Ruth Wilson starring in Cocteau's The Human Voice, directed by Ivo van Hove at the Harold Pinter. I wonder whether if it turns out that the older audience and tourists do not return as quickly as once anticipated to the theatre that producers will actively seek younger audiences and cultural nomads who are more game to take risks.
In any case if you want to experience risk then looking outside of the mainstream is your best bet as it has always been. Check out the programmes at theatres such as the Yard, the New Diorama, and Battersea Arts Centre and set your sights early next year on the Vault Festival which returns early next year and where you will be able to see lots of emerging theatre makers investing in their own and theatre's future by taking a risk and pushing audiences to do so too.
Cover image from The Human Voice at The Harold Pinter Theatre.